Introduction
A Google Apps Legacy account or G Suite Standard Edition is a very interesting free service that Google used to offer.

It allows domain owners to host their email on Google servers using their primary domain name (eg admin@rootcommand.com).

I successfully registered for an account before December 2012 when new registrations stopped.

Fast forward 4 years and I need to change the primary domain name registered with my Google Apps Legacy account.

I understand that they limit the possibility of updates unless you upgrade your account to a paid subscription.

But there's a catch – once you start paying, you won't be able to downgrade to a free legacy account.

I searched for ways to legally edit my primary domain name, but ended up seeing a number of paid services offering you to change it.

Well, I tell myself - "If they can do it, I can do it".

I refuse to take advantage of these paid services, but I manage to provide necessary tips from all blogs, forums and freelancing.

After spending hours trying to figure it out, I managed to not only change my primary domain, but add a secondary domain or two as well!

It took a lot of careful experimentation and guts.

One click could cause you to permanently lose your account.

Through the consolidation of vast amounts of data from different forums, and a detailed record of what worked and what didn't, I was able to create my own systematic program.

Google offers free G Suite Standard, so IMHO it's reasonable to give back and help other domains in exchange for free.
prerequisites:
Step 1 - Verify account creation date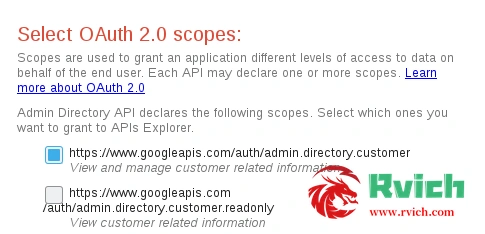 The output will determine whether your Google Apps account is eligible for this program.

If the account was created before

December 6, 2012

, you can continue with the remaining steps.
Step 2 - Enable API access and quick publish
Go back to your

admin dashboard

, then go to Security > API Reference and check Enable API access.
Next, go to Company Profile > Profile Make sure the following is selected
Step 3 – Add and verify domain aliases (up to three)
In this step, you need to pre-authenticate the domain you want to add to your Google Apps account.

Your account can have up to three domains (one primary and two secondary domains).

You have two options:




If you want to

completely remove your current primary domain

, add and verify two domain aliases.




If you

want to keep

your current primary domain as a secondary domain , add and verify three domain aliases.




Note

: OK is the option you choose, all emails on your current primary domain will remain the same.

They

will not be deleted

.

Go to Site > Add/Remove Domains > Add Domain Alias.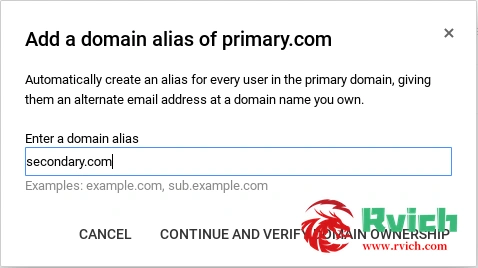 Once you click Continue and Verify Domain Ownership, you will be redirected to a page with specific instructions on how to verify domain ownership from the Registrar Dashboard.

Repeat these steps two or three times to add two or three domain aliases respectively.
Step 4 - Create a temporary superuser
At this time, I need you to understand that I cannot publish or share the rest of your program.

However, I'm willing to do it for you for free.

The last step will only cost you trust and a little love to share with your friends who need my help.

You need to create a temporary superadmin user for me so I can start the program.

I know that sharing superadmin credentials with a complete stranger can make you feel uncomfortable.

This is of course normal - and I feel the same way when I contact those who provide services for a fee.

I assure you, you will not lose your account.

Once you've decided to trust me, follow the steps below to create a temporary super admin user.

Go to Users > Add User.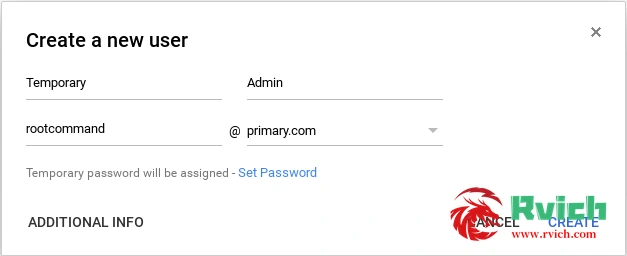 Click on the newly created user, Admin roles and privileges > MANAGE ROLES then check Super Admin, then click Update Roles.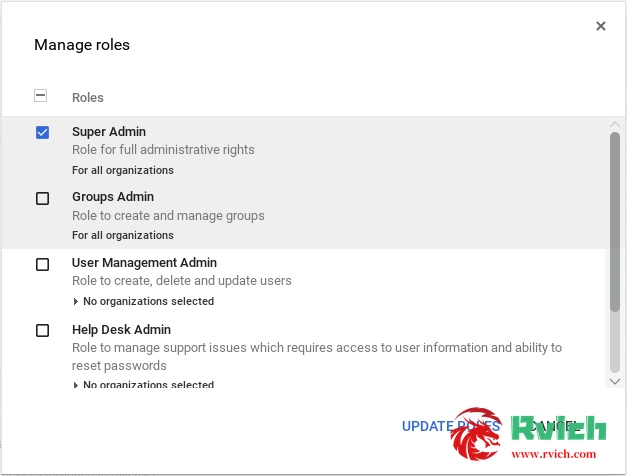 Once the temporary superuser is set up, send an email to my Outlook mail using the following format:
Leave a

comment here

and let me know you've sent me the details.

I need your cooperation, constant communication.

This will determine how quickly we want to complete major domain name changes.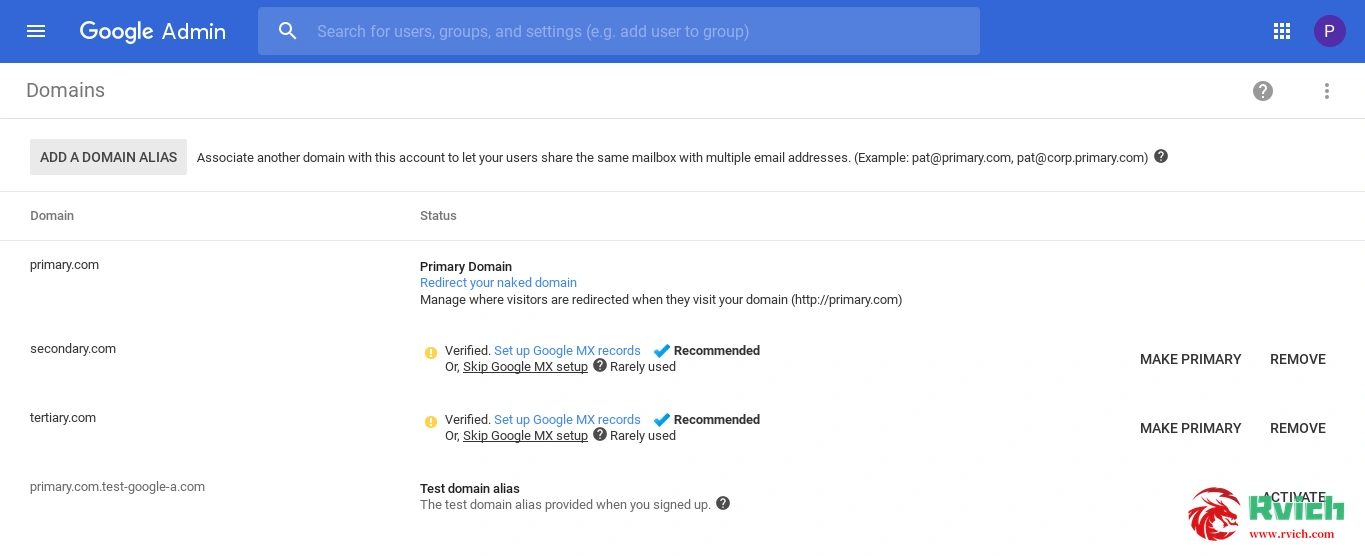 Finally, sit down and relax while I work.
renew
UPDATE 1 – 18 JUNE 2017:




When emailing me, please use the usual well-known mail providers like Yahoo!, GMail, or Microsoft.

Don't use the Google Apps account you want me to use.

This will ensure that I can contact you and notify you of changes I have made to your account.

I've worked with people with personal domain names, but their MX records or mail servers were not set up correctly.

When I try to contact them about their account, my emails bounce.

In this case, I have no way to get back to them.

Anyway, if you are one of these people, I just want to tell you to log in with your new primary domain name.

Thanks!

Update 2 – June 24, 2017:




Please follow these additional prerequisites:




Rename all users and groups to the current primary domain.




Uninstall all Marketplace applications in your account by going to (Applications > Marketplace Applications).

Make sure you have a backup of your data from third-party applications.

This is outside the scope of Google Apps.

UPDATE 3 - JULY 5, 2017:




Someone is offering a fee for a domain name change.

If you can't wait for me, you can contact them.

I believe they also provide good service.

Still, it's not like mine's free.
Blog address of the foreign boss-=> You have to leave a message here
Translator left: According to the investigation of the loc boss, it seems that the large-scale rollover of Gsuite before was caused by the reseller rollover, not because of changing the domain name
. Therefore, the danger of changing the domain name is not great, but there are certain conditions. As for believe it or not, this foreign boss is your own. It's up, I'm
just a translator